Registration number: CAC/I T/NO/99981
Welcome
Thanks for visiting the homepage of Storehouse Of Hope and Care Foundation. We are glad that you are interested to know who we are and what we do.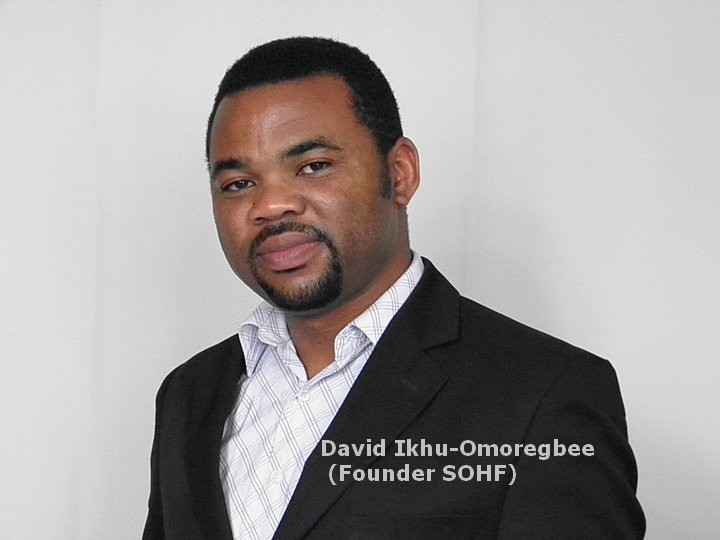 Storehouse of Hope and Care Foundation is a charity organization registered in Nigeria. It is in partnership with Entwicklungshilfe Afrika e.V., Fünf brote mission, Gemeinde Offenes Hause and other mission organizations in Germany with the sole aim of giving helping hands to the widows, orphans, the disable, poorest of the poor, sick, needy, less privileged and suffering children, disadvantaged women and men, building schools and homes for homeless people and providing clean water for communities in Nigeria, Africa.
Water and Sanitation projects
We provide clean and portable water for rural communities through the provision of boreholes.We believe that water and sanitation crisis in Nigeria can be solved within our lifetimes. That's why we're focused on providing clean water and sanitation to every man, woman, and child in every community we work in, especially the most vulnerable people in the hardest-to-reach places.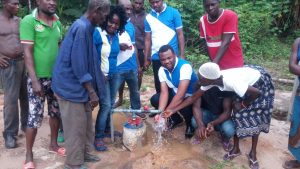 Providing clean water for Ikara community
Schools and training centers
We help to build schools and youth/Skill acquisition training centers to help communities. Could you imagine children learning in a classroom without proper roofing, chairs, blackboard etc ? Or not having access to even a basic toilet? Unfortunately, this is the reality for countless communities in many parts of Nigeria. From water shortages to the inability to receive education in a functioning classroom. The skill acquisition centers are training centers for youth education program which is designed to impart various skills on the participants, and meet immediate needs such as jobs, self-reliance and curb restiveness among youths.  providing them with means of sustenance, imparting right education and training.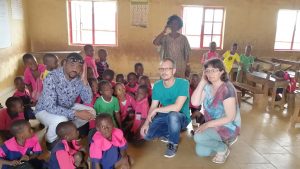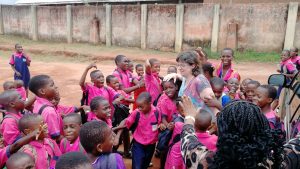 Our kids need help. Lets give them a better education.
Fight against malaria and typhoid
Too many children are dying in rural and remote parts of Nigeria. 80% of those deaths are caused by 4 main diseases - malaria, typhoid pneumonia and diarrhoea. The idea is to build Clinics to diagnose and treat malaria,typhoid, diarrhoea and pneumonia - the 4 top childhood killer diseases.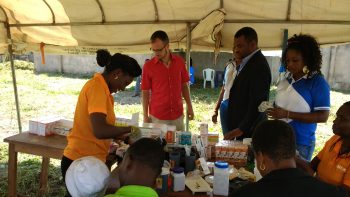 Free medical service against Malaria, Typhoid....
Micro-Fund (help for self help)
We give financial help to Widows, orphans (without education) and disadvantaged women and men. The fund will help them set up a small scale business so that they can have daily food on their table.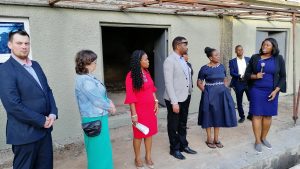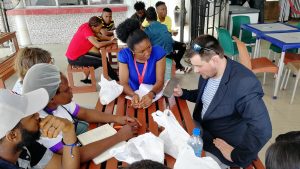 Partner organisation from Germany visiting project sites in Benin city.
Help for widows and orphans
We give financial help to widows, orphans (without education) and disadvantaged women. We provide Educational Funding in form of Scholarship to orphans and less privilege children. We also have other special warefare programms for widows and orphans such as, helping to pay their medical bills, providing them with food, clothing and more.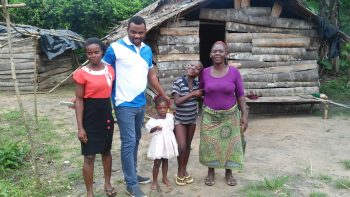 Lets give them hope for the future
Skill acquisition and Agriculture programm
We provide skill training, literacy program and agricultural based programm . It is aimed at equipping less-privileged persons with vocations and skills that would enable them earn daily income which would eventually help them afford the basic needs of life that gives man dignity.
State Coordinators in Nigeria
Dr. Godstime Ikhu-Omoregbee, National Coordinator.
Bridget Egbelughe, Delta State Coordinator.
Amina Abraham, Zaria, Northern Nigeria Coordinator.
Tonia Alfred, South East/South Coordinator.
It is the small changes that make the biggest difference. We would be very grateful if you can partner with us in any of our projects to help bring lasting changes and hope in the life of suffering people. He who is kind to the poor lends to the LORD, and he will reward him for what he has done.